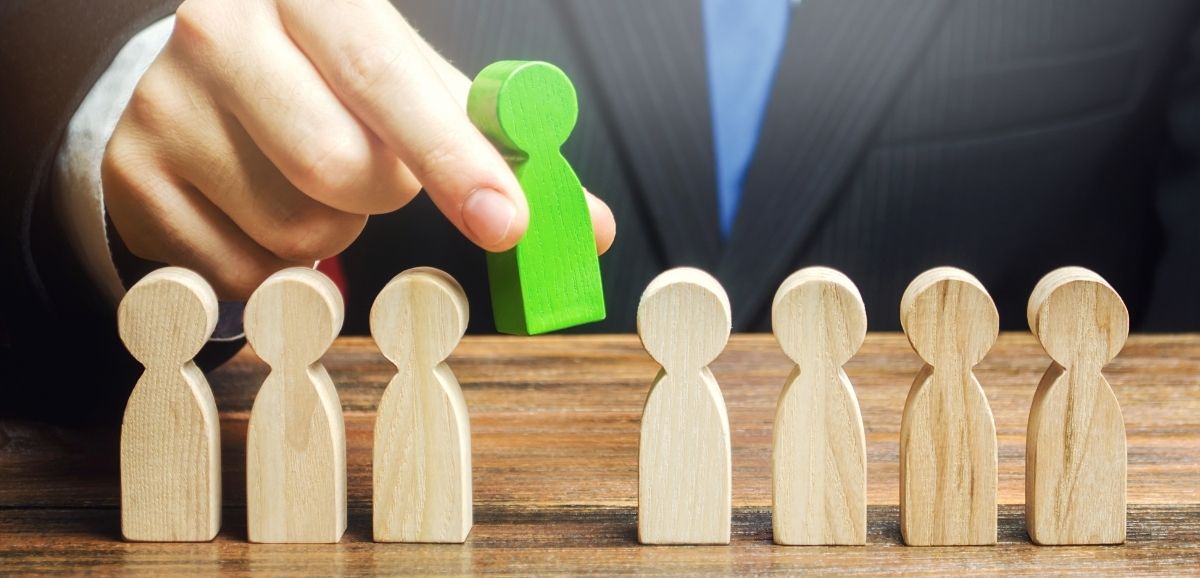 Behind the scenes
WRITTEN BY: LAURA BIGGS
Having worked for 15+ years as a Recruiter, Manager and Regional Manager within recruitment agencies and supporting people to find new jobs as a Career Development Expert I have heard a lot the comments about the recruitment process and about Recruiters. 🙉😱
"ALWAYS TRY TO PLACE YOU IN A ROLE"
Let's face it, Recruiters get rough press! The usual comments include 'Recruiters are pushy', 'they don't understand the role / industry', 'I never hear back from them'. The reality is that there is little regulation and sometimes minimal training. It is also one of those jobs which takes time and practise to become good at, and to develop a deep understanding of the industry, the clients and their cultures as well as the technical knowledge required. There is a heavy dose of empathy required as well as being able to be proactive, to consult appropriately to clients and to balance placing people and therefore bluntly speaking, with making money and truly assisting those you work with.
What can help, is to understand how Recruiters generally operate (bearing in mind an agency can work on a contingency, retained / search or a Recruitment Process Outsourcing model) and therefore whether, as an applicant, your skill set suit their requirements. A Recruiter is paid to find someone the client cannot generally find themselves in order for the client to justify paying the agency a fee. Therefore, the requirements are usually given by the client and the Recruiter's role is to proactively source the best person for the job.
On the whole a Recruiter is not specifically paid to 'screen' resumes (although this is assumed when a client gives a brief to an agency) or give detailed feedback but for the successful commencement of the candidate with the company. It is often not the case that they don't want to give detailed feedback but that they can be nervous to give feedback as they are acting as an intermediary of the company and that the feedback may reflect constraints on what profile they can represent rather than who can do the job. Sometimes it can be difficult to get detailed feedback from the client in relation to a candidate rather than on a search in general. It is more common that the client thinks the candidate can do the job but maybe is not 'the best candidate' out there for this role.
"When a Recruiter and a person seeking a new opportunity has built a level of trust and both parties respect that trust the Recruiter becomes a powerful ally"
A Recruiter will always try to place you in a role if they can. Therefore, if you are not having good success with a Recruiter it may be a matter that you don't fit into the parameters that their clients are giving them. Does that mean that, as a job seeker, that you can't find secure a position at one of their clients? Absolutely not – a company often hires people they won't accept through a recruitment agency if the person applies directly to them rather than through an agency (understanding that sometimes this is not possible). It can be frustrating as many of the jobs on job boards are through a recruiter; focusing your search on other means if you aren't having luck with Recruiters can bring control back into a job search.
I know some amazing Recruiters that are highly respected by the industry they operate in, that have a network of incredible people whose trust them over the years to assist them in finding new opportunities and who have helped their clients build great teams within their businesses over the years. When a Recruiter and a person seeking a new opportunity has built a level of trust and both parties respect that trust the Recruiter becomes a powerful ally.
Good tips are to look for an experienced Recruiter (check them out on LinkedIn) at a reputable recruitment agency (with membership of an industry body such as the RCSA).